Best Solution Development
Smart IT solutions for guaranteed business effectiveness & growth
We offer software and web development services, auditing services, software design and maintenance, services specially taylored to bring full benefits to your business.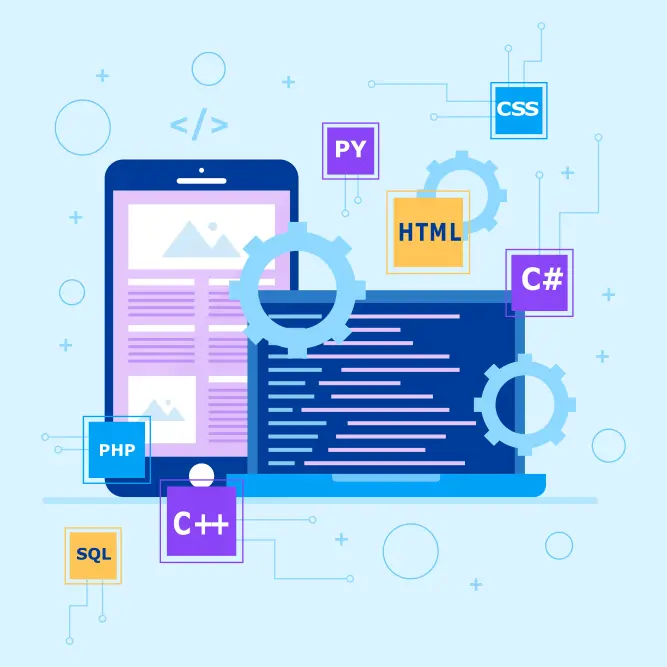 Software and web development
Software and web maintenance
Web Hosting
IT Consulting


We offer database design and management solutions that make it more efficient to collect, analyze, and process data within a secure IT environment across all of the enterprise departments.

Custom tools built to provide the deepest insights into your business using the results of high-volum big data processing. 

Your ideas take concrete forms!
We can print 3d with PLA, ABS, or PET-G, any model in dimensions of 20x20x20 cm.
We model in 3d, if you don't already have a model created.
Tools and Technologies Used
Respected frameworks currently used by our dedicated IT team to match the requirements of clients.
Frontend and full stack
Backend
Mobil app
Frontend and full stack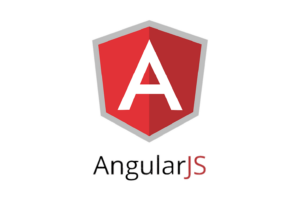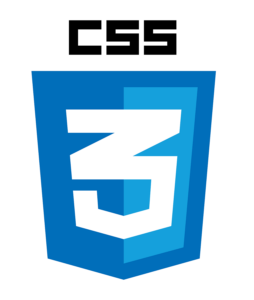 Backend
Mobil app
With the help of our services you can get the following benefits:
More time and lower costs by automating your business processes
Many processes in a business take a lot of time if they are performed manually. Through automation, they can be executed instantly, or in a very short time with the help of a computer. In this way, in addition to the shorter execution time of those activities, the costs of the human resource required to fulfill them are also reduced.
More customers through the online presence of your business
Any business needs an online presence. This consists of a website, hosting for that website, a Facebook page, as well as other social media accounts. Online presence translates into access to a larger base of potential customers and, why not, increased sales.
Fewer problems with software or website maintenance for your business
You already have software or a website, they need to be maintained. Whether we are talking about updating the website with new materials, whether we are talking about the development of new functionalities, or about fixing problems with the respective software or website, these are activities that require time and qualified personnel. Some errors that occur in the owned software, or in the owned website, they can make the respective software or website unusable, or difficult to use. By maintaining them, they work properly and deliver the expected results.
Good decisions for your business through data processing
All businesses generate data. Whether it's a simple list of invoices issued over the past two years, or more complex data such as customer visits to a store, your business clearly has accumulated data. Based on this data, you can get important information for your business, information on which to make decisions. Informed decisions have the greatest positive impact in a business. When artificial intelligence also intervenes in the decision-making process, everything can only be a success. If your business isn't collecting data yet, it's time to do so. By including IT services in the framework of your business processes, you will also obtain the data accumulation necessary for more informed decisions.
To provide you with these benefits, our team has the following features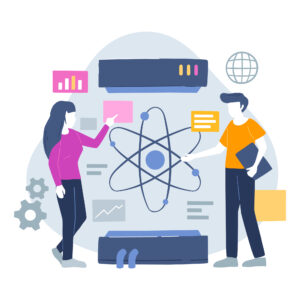 Excellence and technical expertise​
We have qualified people in the team, with outstanding results in their field of specialization, oriented towards results and obtaining a maximum benefit with a minimum of resources.
Customer-oriented thinking
In the development of the offered solutions, the customer is involved from the first to the last moment. Throughout the project you choose to develop with us, we will act as part of your team, oriented towards your interests and your business. We will propose those solutions that bring maximum benefit and that match your business processes.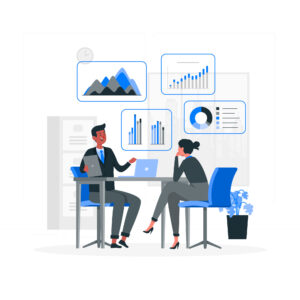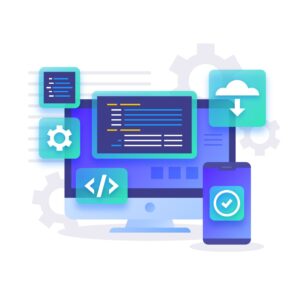 Technical performance
The solutions proposed by us will be efficient from a technical point of view. Our team has special skills in testing the performance of a software product and correcting performance issues, so you can be sure that you will get a high-performance software that will run in the shortest possible time and with the least memory consumption.
We face the biggest challenges​
We like challenges, so we find solutions to the most complicated problems. Where others say it can't be done, we say: Let's think a little more, that surely there is a solution.